FIREARMED® Volume One

This film is an introduction to the groundbreaking Fit to Fight® FIREARMED® training program. Designed for the complete novice, the shooter, and the fighter, FIREARMED® is a skills and drills based program, for anyone looking to enhance their fighting acumen, in a firearms based environment.
Product Benefits
• Learn to fight, with a gun
• Access and retain your weapon
• Enhance defense of family skills
• Understand the use of force laws
• Enhance decision making under stress
• Improve shooting skills
• Develop your draw from concealment under stress
• Learn life-saving trauma care techniques
• Establish your post-conflict strategy
• Progress your skills with unique training drills
This film details all of the fundamental skills required to learn to fight, when armed, while also demonstrating real-life scenarios and drills crucial to attribute development.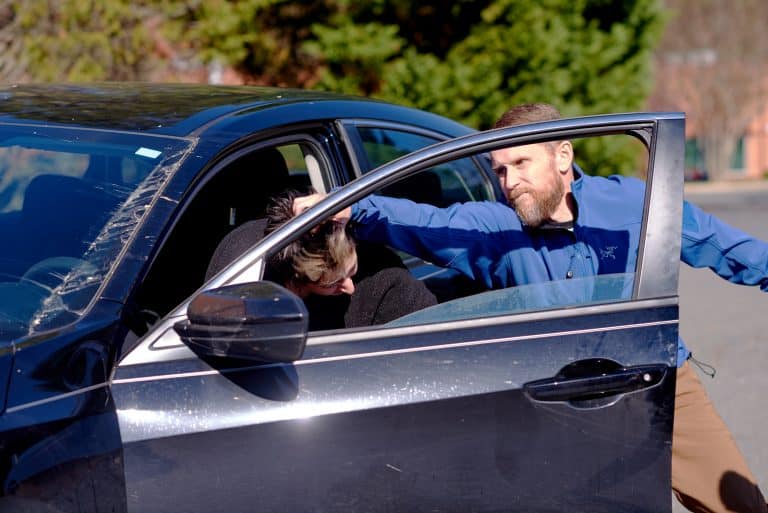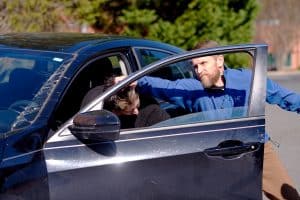 Product Features
Lessons for all skill levels
A detailed breakdown of techniques
Practice from the comfort of your own home
Solo drills for skill enhancement
Scenarios for applicability
The estimated length is approx. 2 hours
Testimonials
I thought this was an outstanding series… It gave me a lot of content to consider.
– David R, 65, Communications Director and Firearms Instructor
One of the most helpful and eye-opening courses I've had the privilege to attend. Regardless of your self-defense experience or views on guns, the knowledge and drills of the FIREARMED® program will equip you to be better prepared to confront an active violence situation with confidence and appropriate action.
– Joe M, 26, Bank Recruiter
As someone who travels alone often for work, I was excited about everything FIREARMED® had to offer. If you're a master on the range, or if you have minimal knowledge of firearms or self-defense, check it out!! The program was extremely thorough and informative, it gave me the confidence to feel that I could defend myself well if the need ever arises.
– Kelsey C, 24, Sign Language Interpreter
Absolutely life-changing! Completely changed my way of thinking with gun defense. There's not a better program out there that's realistic and comprehensive in learning how to fight to get to your gun, close proximity draws, and legalities of using a firearm.
– Cortenay M, 42, Mom and Real Estate Agent
I was thoroughly impressed by the way Amber and Ryan relayed such practical information about using firearms in self-defense situations. This course is a practical, challenging, and fun way to expand your knowledge; whatever your level of experience, I highly recommend this course for anyone considering owning or using a fire arm, or for those who wish to learn how to defend themselves and others from them.
– Jami Hebert, 21, University Student & Nanny
This class teaches all of the things that a typical CCW class omits. FIREARMED® focuses on every aspect of proper defensive firearm use from fight avoidance, to gun retention, to defensive carry/draw/shooting techniques along with numerous drills. For me, the trauma care was invaluable. I highly recommend this class for every firearm owner.
– Austin W, 43, Civil Engineer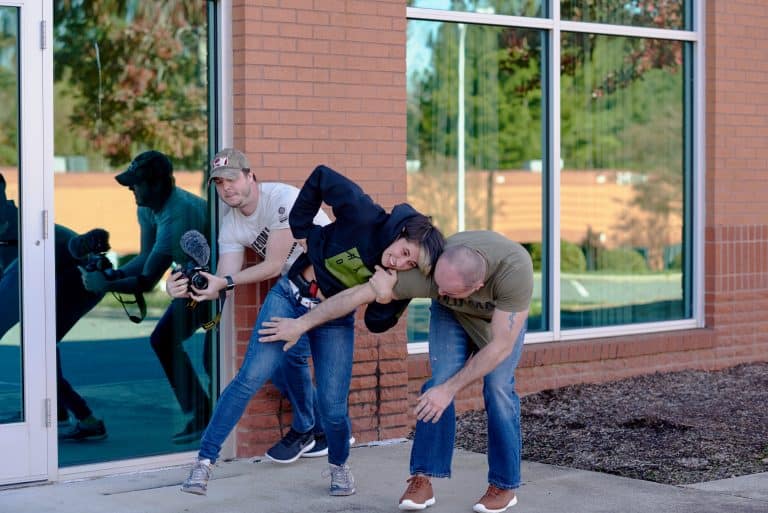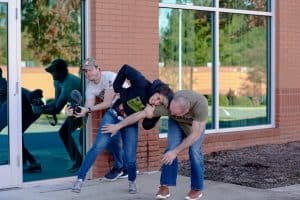 FAQs
Question:  Do I need to be an experienced shooter to benefit from this?
Answer: Absolutely not. FIREARMED®, despite the name, it's not a shooting course, in the traditional sense. This film is for anyone that currently carries or is considering carrying a firearm.
Question: Do I need special equipment to do this course?
Answer: Yes and no. While much of this program can be performed with a plastic training gun, we recommend using a NextLevel Training SIRT Pistol, for the maximum benefit.
Question: Do I need access to a shooting range?
Answer: No. This is a completely inert training program. You'll spend $0 on ammo and range access.
Question: Do I need to have self-defense to take this course
Answer: No, this is the perfect course for beginners and experienced alike
Question: Is it possible to get this training in person?
Answer:  Yes! Fit To Fight® has certified FIREARMED® instructors offering training courses around the country.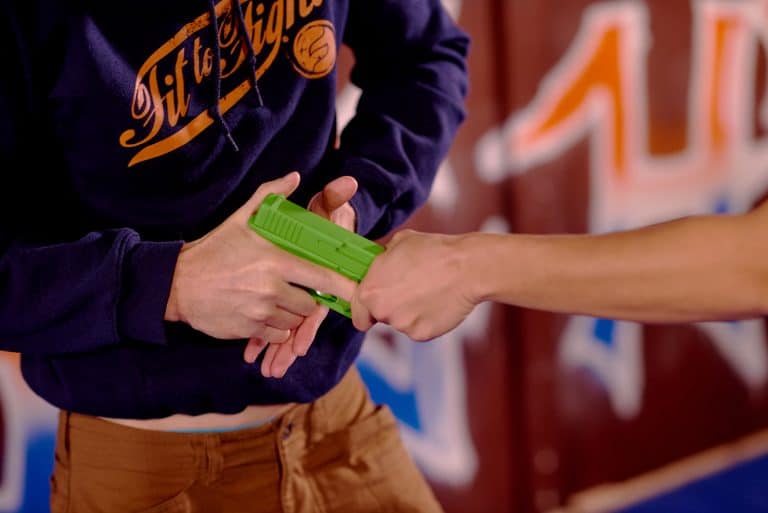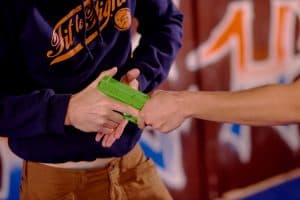 For Online Streaming Orders: During checkout, DO NOT uncheck the "create an account" button.  You will need to log in to your account to view your purchased films. Please note that once you're logged in, you must click "Your Training" at the top of our homepage, find your film, and click on it to start watching it. Please check your spam mail folder if you do not receive a confirmation email after your purchase. Emails are auto-generated.