About Us - The Survival Summit
The Survival Summit is a production company that works with some of the best and most sought after experts in the survival, bushcraft, self-defense, and prepper industry. Our goal is to teach the basic survival skills necessary during any event. 
We identify thought leaders and practical experts, work closely with them in their element, and produce and distribute survival preparedness films and related media.  There is currently no rival in the industry when it comes to providing top-quality instructional films that feature so many survival skills, as well as having such a wide range of experts and topics. 
We have worked with Special Forces operators such as Tim Kennedy, who is an Army Ranger, Green Beret, and Special Forces Sniper. Tim was also a top 10 ranked Middleweight contender in the UFC (Ultimate Fighting Championship). Tim and his team at Sheepdog Response films an Active Shooter film with us, and we also filmed two of the main combatives and firearms courses they offer. 
We have worked with best-selling author and top retreat consultants, such as Jonathan Hollerman from Grid Down Consulting, medical doctors such as Doctor Mike Simpson from the hit show, Hunting Hitler on the History channel, wilderness survival experts, desert and mountain survival experts, SERE (Survival, Evasion, Resistance And Escape) experts from military and government agencies, top-ranked professional fighters, experts in situational awareness, home security, survival communications, experts in Land navigation, and much more. 
Our current film list includes:
Green Beret's No-Nonsense Bug Out: A Preparedness Series, Starring Joshua Enyart
FIREARMED® Volume One, starring Fit to Fight
Active Shooter, Starring Tim Kennedy
Survival HD, Starring Kirsten Rechnitz
Survival Escape & Evasion w/Jack Richland from Black Scout Survival
Survival Bug Out, Starring Best-Selling Author Jonathan Hollerman
Survival Skills, Starring Sigma 3 Survival
Into the Woods  Starring Joshua Enyart, AKA, The Gray Bearded Green Beret
Wilderness Medical Starring Joshua Enyart, AKA, The Gray Bearded Green Beret
Into the Ozarks: Starring Joshua Enyart, AKA, The Gray Bearded Green Beret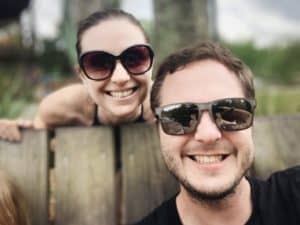 Daniel Kuykendall
Founder and CEO of The Survival Summit

Daniel started Survival Summit with the simple premise of creating a single location for education from various experts in all areas of preparedness and survival skills. Over the years he has produced commercials and educational tools for companies like Under Armor, Toyota, and Siemens. He has brought his production and instructional design knowledge with him to produce educational content for the survival world that is packed with knowledge, and is visually stimulating.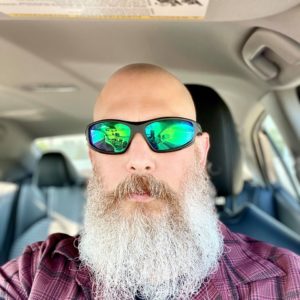 Jesse Wilbur
Co-Owner | Chief Operating Officer

Jesse is the former Chief Operating Officer of Sheepdog Response, which is among the best and most trusted defensive tactics companies in the world. Sheepdog Response was founded by Green Beret, Special Forces Sniper, and retired UFC Middleweight, Tim Kennedy. We were excited to bring someone of Jesse's caliber to The Survival Summit team.