Bug in vs. SHTF Bug Out
"Bug Out," depending on the exact situation, should always be the Emergency in your P.A.C.E. Plan. Bugging in is your Primary, but there are many things that could drive you from your home.

A "Bugout Bag" is a bag that contains all the supplies and tools you need to survive in an emergency. It should cover all of your basic needs.

Bugout Bags are essential for families to have in case of an emergency.

Bugout Bags should be packed with supplies and tools that will help you travel fast and light in an emergency situation.

A "Bug Out" bag is necessary to get home from school, work, or otherwise, even if your plan is to Bug In at home.

Your firearms, such as your pistol and magazines, are part of E.D.C. (Everyday Carry), not part of your Bug Out Bag.

Bug in vs. SHTF Bug Out will always be situationally dependent and determined by your P.A.C.E. plan
"SHTF" is simply when the "Sh*t Hits the Fan"
When to stay or go
As we've seen in recent years, emergencies can strike anytime and anywhere. And when they do, it's important to be prepared. That means having a plan for either bugging in or bugging out, depending on the situation. Bugging in is your Primary strategy, but there are lots of things that could drive you from your home, such as natural disasters, rioting, looting, as well as war. So what factors should you consider when deciding whether to bug in or bug out?
For example, if you're in an active war zone, evacuating your family to a safer location may be necessary. Or, if natural disasters, such as fire or flooding, or rioting are threatening your area, bugging out may be the best option to ensure your safety. Wherever you end up, you'll essentially still be "Bugging in" once you get there, so you need to be prepared for that.
Your home is your castle, but your home should not be where you store all of your gear and hope for the best. P.A.C.E. Planning is KEY. (We have two films on bugging out, and one launching soon for Bugging in)
No matter what the situation, it's important to be prepared. So make sure you have a bugout bag packed and ready to go in case of Emergency! If you're headed home, depending on the situation, you never know how long it may take you to get home. If you end up stranded by a natural disaster such as a flood or fire that destroys your home, you don't know how long it might be before you are rescued, so always have that "Bug Out" bad ready to go.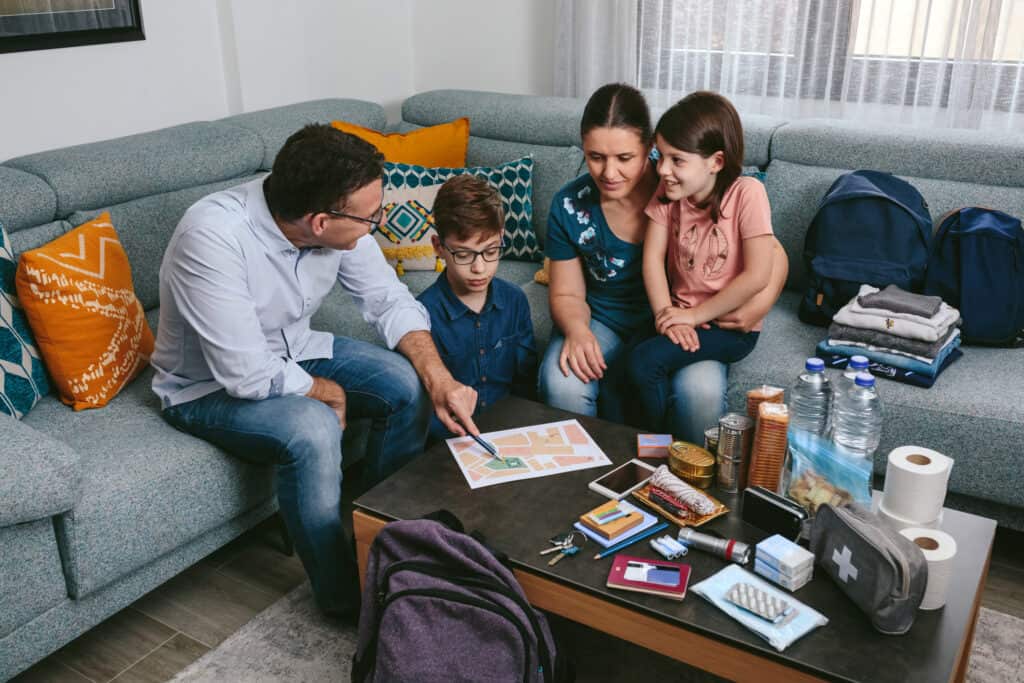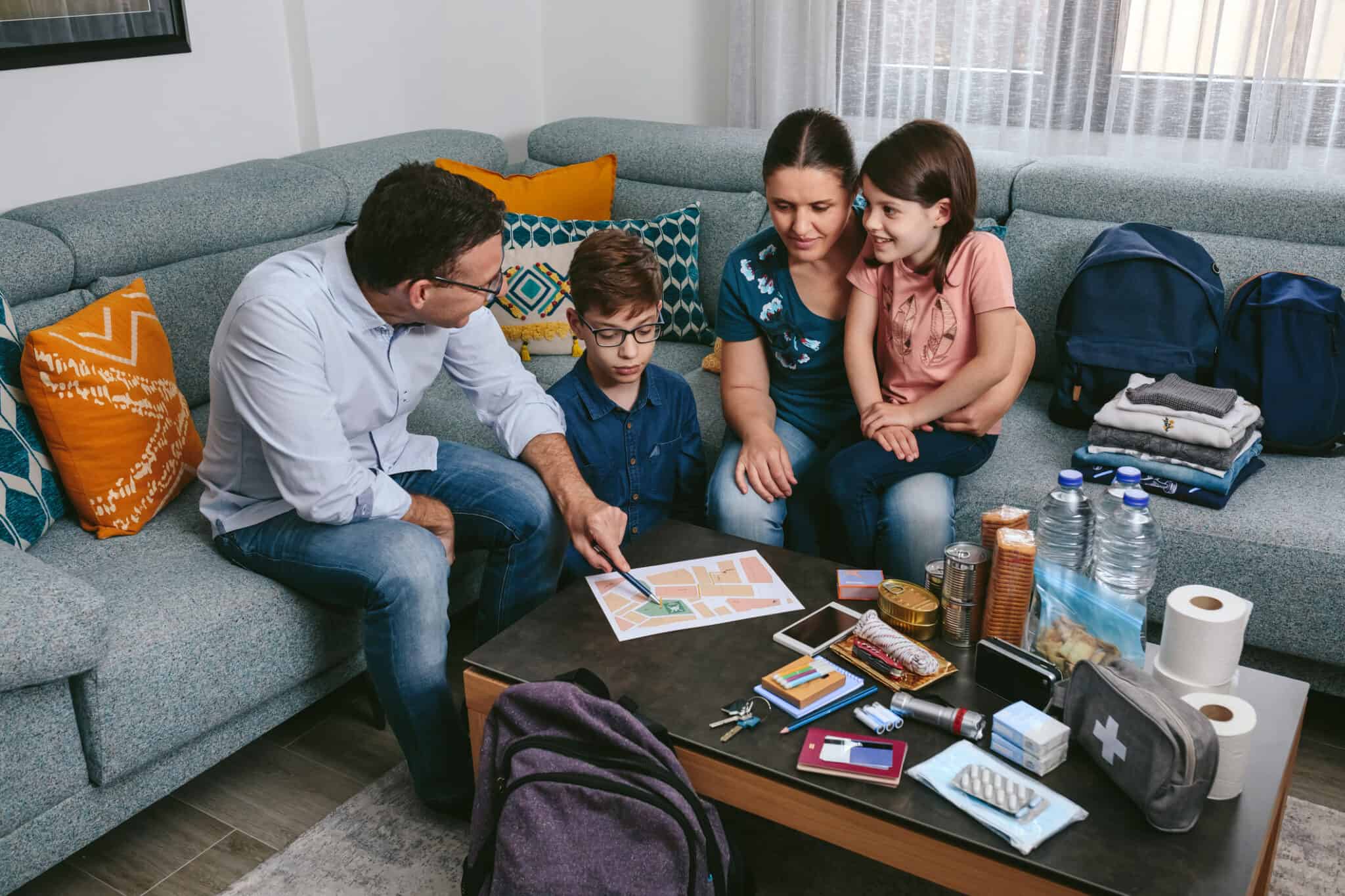 P.A.C.E. Planning
What is P.A.C.E. Planning?
Primary plan

Alternate plan

Contingency plan

Emergency plan
P.A.C.E. planning is the creation of a plan that encompasses your Primary, alternate, contingency, and emergency options. This type of planning is important because it gives you a roadmap to follow in the event that something goes wrong.
Examples of a P.A.C.E. Plan
Primary: Staying home or "Bugging In" where all of your supplies are

Alternate: Going to a neighbor's house

Contingency: Going to friends or family located in a safer area

Emergency: Bugging Out to another pre-planned location, such as meeting up with a group at their location already stocked up with gear, assuming you've already been working with a community.

Worst Case: Bugging Out into the woods, preferably federal land, until you can find a safe place to hunker down, assuming all of your other locations have been compromised.
Yes, Bugging out into the woods is a horrible idea and you should hope you never have to do it, but IF you need to do it temporarily, don't go wandering onto someone else's property. Most people don't realize there are over 640 million acres of federal land across the country.
Traveling light while moving to a secondary location(s)
Suppose you're bugging out or simply moving to an alternate location (which should also be stocked with gear in advance), but it may take you a while to get there (especially if you're forced to travel on foot). In that case, you might want to consider resupply caches along your proposed routes, based on your individual P.A.C.E. plan. 
By caching supplies along your route, you can lighten your load and make the journey easier for yourself and your family if you're not traveling alone. Based on your P.A.C.E. plan, this will allow you to restock on supplies as needed. Plus, if you find yourself in a pinch, you'll have supplies readily available. So, plan ahead and cache supplies along your route to make traveling a little easier whether you bug in vs. SHTF Bug Out.
What should be in my bag?
Before we get into what's in your bag, let's first talk about the "Grayman" theory. Yes, you should try to be the Grayman whenever possible, but keep in mind that everyone's area is different. What is considered "Grayman" in one area might not be in another. Don't get too caught up in this. Just try to blend in the best you can. Whether you bug in vs. SHTF Bug Out, keeping your pack close at all times should be a priority.
Fire Examples
B.I.C. Lighter

Fresnel Lens

Exotac Beeswax Candles (a few to choose from) 
Shelter Examples
Helikon Poncho (2 can make a shelter)

Snugpak SF Bivvy

Paracord 100′

#36 Bank Line

Mylar Blanket
Water Examples
Single Wall Stainless Steel Bottle

Grayl GeoPress, or Sawyer Micro Squeeze

Cotton Shemagh

Camelbak bladder for your backpack (adds a lot of weight when full)
Food Examples
Emergency Rations (Brands: Datrex, S.O.S.)

Homemade Pemmican

Cliff bars, etc.
First Aid Examples
Quality I.F.A.K. (first aid kit and trauma, include Moleskin for blisters)

Extra C.A.T. Tourniquet

Trauma Shears (if they don't come in your kit)

Mylar Emergency Blanket
Navigation Examples
Suunto Compass 1:25 scale

Pace Beads

Local Topographical Maps mytopo.com 1:25 scale

Waterproof Notebook and Pencil
Signaling Examples
Nitecore Flashlight (headlamp or handheld) Newer models can recharge via cable (recharge via mini Solar Charger)

Rechargeable Nitecore batteries or A.A., A.A.A.

Signal Mirror and Whistle
Communications Examples
Satellite phones in case cell towers are down

G.P.S. units with texting capabilities

Small Ham Radios
Tool Examples
Small Solar Charger 25000 MAH (recharges G.P.S., Flashlight, Cell phone, Sat. phone)

Mora Carbon Garberg, Mora Bushcraft, or favorite knife

Silky Saw (many to choose from)

Your firearm of choice, + holster, and mag carriers

Escape and Evasion Tools (spread around on your person)
A more comprehensive look at a proposed gear list can be found HERE.
Survival Summit has big plans to add nearly all of the gear listed here, so stay tuned for that!
What about Nuclear War?
There's been a lot of talks lately about the possibility of nuclear war, especially in light of the situation in Ukraine. People are understandably concerned about what could happen if nuclear war did break out. 
However, it's important to remember that nuclear war is unlikely to happen. The United States has a powerful nuclear deterrent, and both sides know that nuclear war would be devastating. That makes it an improbable scenario. Of course, that doesn't mean that we should be complacent. We need to continue to monitor the situation closely and be prepared for any eventuality.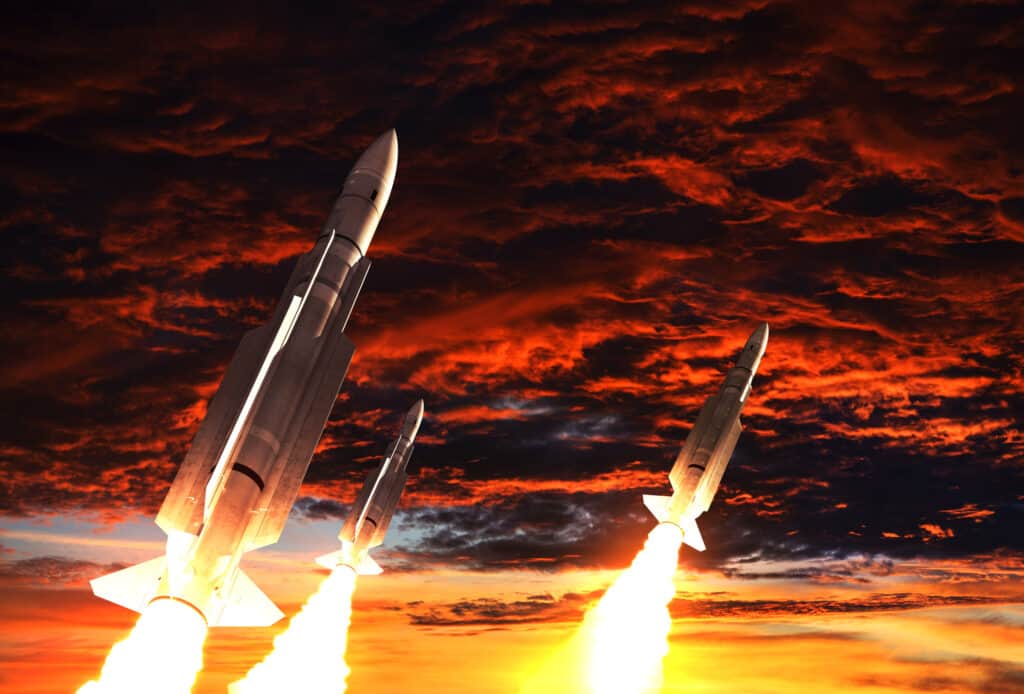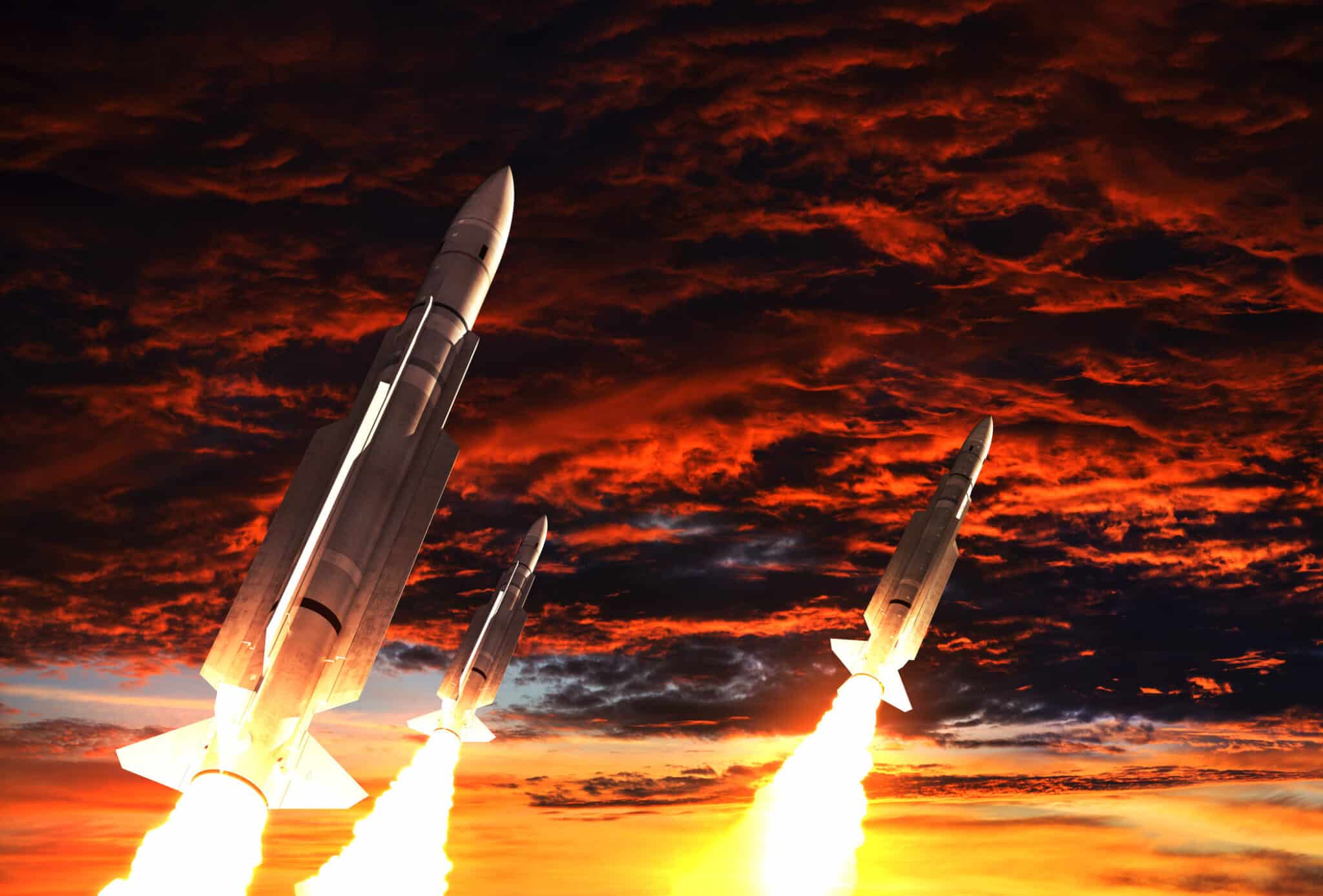 What Now?
Now that we've gone over the basics of Bug in vs. SHTF Bug Out, Bugout Bags, and P.A.C.E. Planning, it's important to take the time to create your own plan and put together your own bag. Remember, these are just guidelines – every situation is different, so you need to be prepared for anything.
Make sure you pack your bugout bag with supplies and tools that will help you travel fast and light in an emergency situation. And most importantly, remember to pack your firearms! They're an important part of E.D.C. (Everyday Carry), but they shouldn't take up space in your bugout bag.
If you don't have a bugout bag yet, now is the time to start packing one. And if you already have a bugout bag, make sure you review it and update it regularly to ensure that it's still prepared for anything.
New "Ultimate Bug-in and Home Defense" Film
All this Bug in vs. SHTF Bug Out talk…. here's something exciting; Since we all realize that Bugging in is your primary plan and the most likely course of action in most situations, we've teamed up with E.J. "Skullcrusher" Snyder to bring you a film we're calling "Ultimate Bug-in and Home Defense." This new film should be out by late Spring or early Summer of this year! Bug in vs. SHTF Bug Out will be discussed in this new film, along with an amazing amount of information on "Bugging in" and home defense strategies.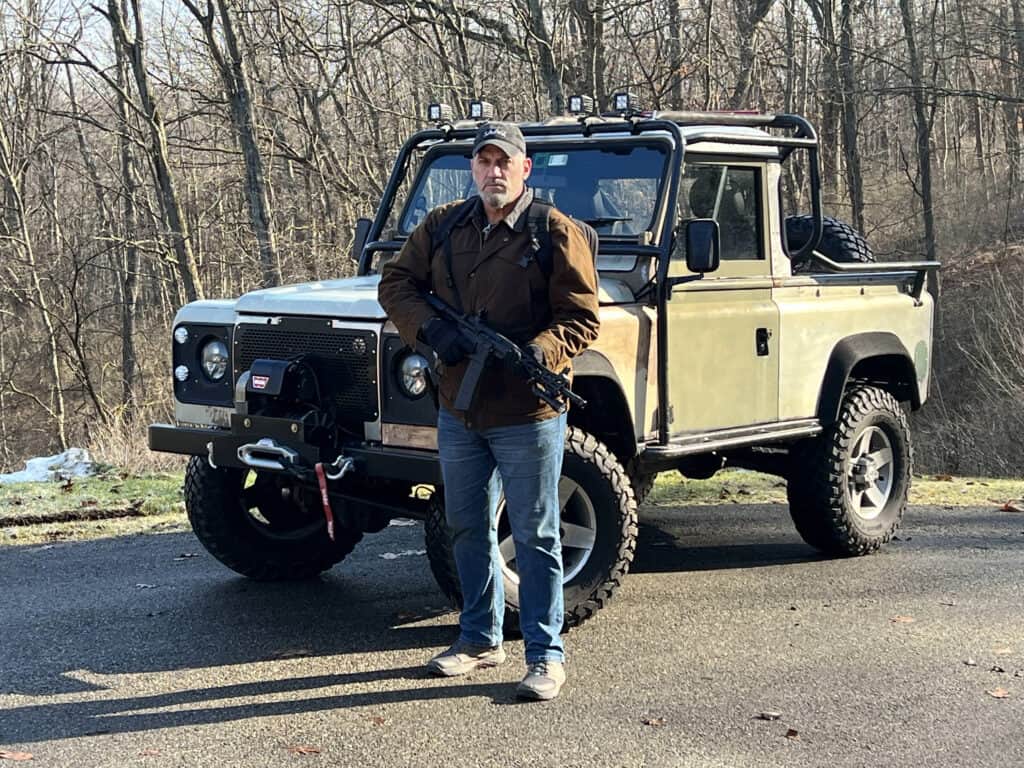 Stay safe and be prepared! What are your thoughts on Bug in vs. SHTF Bug Out? Be sure to leave a comment!!
Get the new Ultimate Bug-in and Home Defense with EJ Snyder.