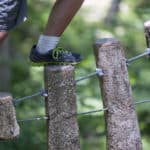 So, isn't the main goal of a prepper to be prepared?
Scouting teaches skills boys don't learn in school.
Becoming a Scout can make your son more capable and independent while reinforcing the values we desire of one another. If you join as a leader, you can enhance yourself as well as provide the example that boys look up to. All of this can make you a better prepper.
Read More »