Arming Teachers
Our government is good at many things, and we believe the intention behind suggesting we arm teachers to be genuine, but it's unlikely that our federal government will be able to provide educators with the necessary practical training to protect our children. Change starts with the person staring back at you in the mirror. No permission is required.
That's why we always suggest to people that they take the initiative, source credible and reliable training opportunities, and begin building their own survival preparedness foundation. There are hundreds of veteran owned companies across the country that get this, and offer training boot camps for beginners to advanced. The time is now. Don't wait for the next tragedy to do something. Start by accepting the fact that we live in an unpredictable world, and take action to protect yourself and your family.
In the majority of states, some teachers already carry, or are permitted to do so under current state law (see map). But simply being armed is only a small portion of one solution. Competency in an air conditioned gun range for example is much different than being able to assess and respond in an active shooter scenario. Ongoing training, engaging and working with local law enforcement, and practicing drills with students are additional measures that are necessary in having an effective preparedness plan of action.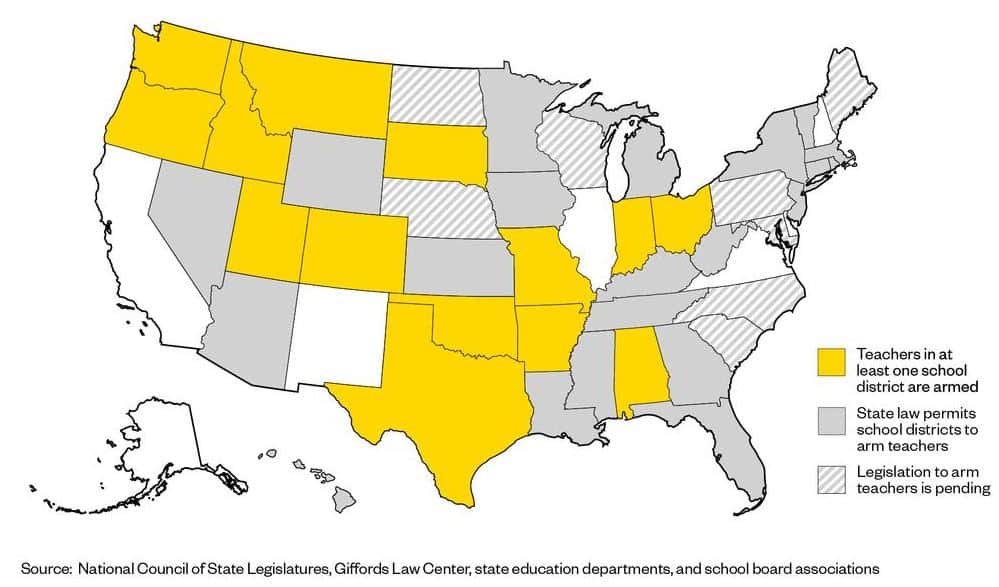 In the wake of the Orlando mass shooting at Pulse (less than two miles from our current studio), we began outlining our latest film, "Active Shooter and Mass Casualty Events" as a supplemental introduction to preparedness training. In this film, with the help of Special Forces Operators, we explore everything from situational awareness and gun fundamentals to medical help and stress induced training techniques. This film was designed and produced to save lives.
From the Pulse tragedy on June 12, 2016, which took the lives of 49 innocent people, to the release of our film on February 20, 2018, there were 3 additional mass shootings that collectively took the lives of 101 more innocent people (Sutherland Springs [26 – not including the coward gunman], Las Vegas [58 – not including the coward gunman], Stoneman Douglas [17]). This is unacceptable. We don't pretend to have all the answers, but we're not sitting on the sidelines waiting either.
No one chooses to be the victim. Whether you find yourself in a natural disaster, an active shooter situation, or a robbery, you can better prepare yourself through education, practical application, and ongoing training. Learn the skills necessary to take blood out of the bad guys, keep blood in the good guys and STILL ENJOY LIFE. Take the time now to start learning, and practice, practice, practice!
Be Prepared, NOT Paranoid.