Valley Food Storage
By George Paul Tire
Photos courtesy of Valley Foods
After guns and ammo, preppers are supposed to have huge stocks of storage food. My family, alas, lacks the means and space those TV doomsday preppers have, so our supplies probably seem scanty. I've been at this long enough, though, for some of our food to hit the end of shelf life and we have actually eaten it. That led to the depressing discovery that a lot of it wasn't tasty. Some was so bad that it went to food banks which pained me greatly as it felt like money down the drain. If we were hungry enough, we would have eaten it, we weren't willing to without facing calamity. This taught us the need to taste test before buying in bulk.
Another issue is food fatigue. How are your spirits going to be after the 33rd day of cracked wheat mush alternating with MRE's? My family will be grumpy. My wife is a serious food person and excellent cook and my son takes after her. I can stomach things they can't thanks to all those bad fast food meals in my news photographer days, but I've learned that their misery index affects mine. I know they can handle bad meals if hungry enough, but if we have some tasty ones from time to time, morale is going to be a lot higher.
This is where Valley Food Storage comes in. The Utah based company sells a line of long shelf life foods packed in re-sealable Mylar bags. They got started when the company founders had bad experiences with storage foods and wanted something better. They came up with tasty, nutritious foods that last up to 25 year on the shelf and are free of genetically modified foods, MSG and hydrogenated oils.
They were kind enough to send four review samples from their line of 18 entrees and 13 breakfasts and sides. The lunches and dinners are rated to provide five servings, but note that they ranged from 230 to 380 calories per serving in the four we tried. That's not enough for most people to make a complete meal, particularly if they are active, so expect to supplement what's in the package. On the other hand, one package satisfied the three in my family for a meal, though we are not as active as we would be in a survival scenario. The breakfasts and sides provide from 10 to 30 servings with similar calorie counts per meal.
The ones we tried required simmering in 5 or so cups of water for 15-20 minutes to heat and rehydrate them and then allowed to stand for a few minutes. I liked testing to see if they had cooked enough for our tastes before serving. People feel differently about how well beans or pasta should be cooked. Covering the pot while cooking, something I didn't do might speed cooking.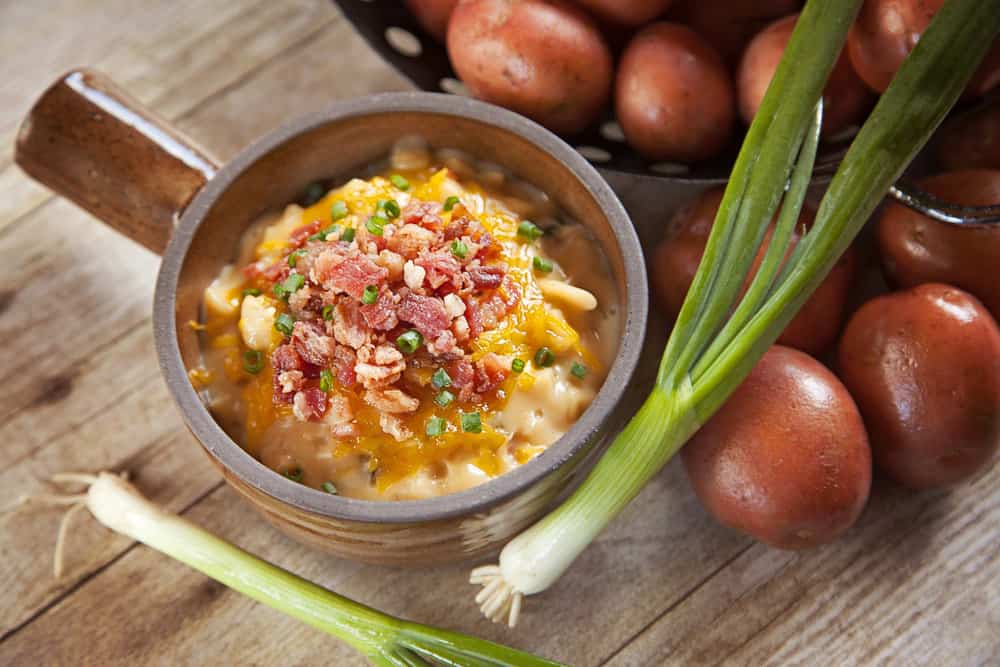 The first meal we tried was the Irish Pub Style Cheddar Potato Soup. It was thick and rich; all of us liked it and the package left us satisfied. My wife and I tossed around some ideas to supplement it and agreed that bacon chunks and some shredded cheese would have added to the enjoyment as well as some more vegetables and a hearty bread.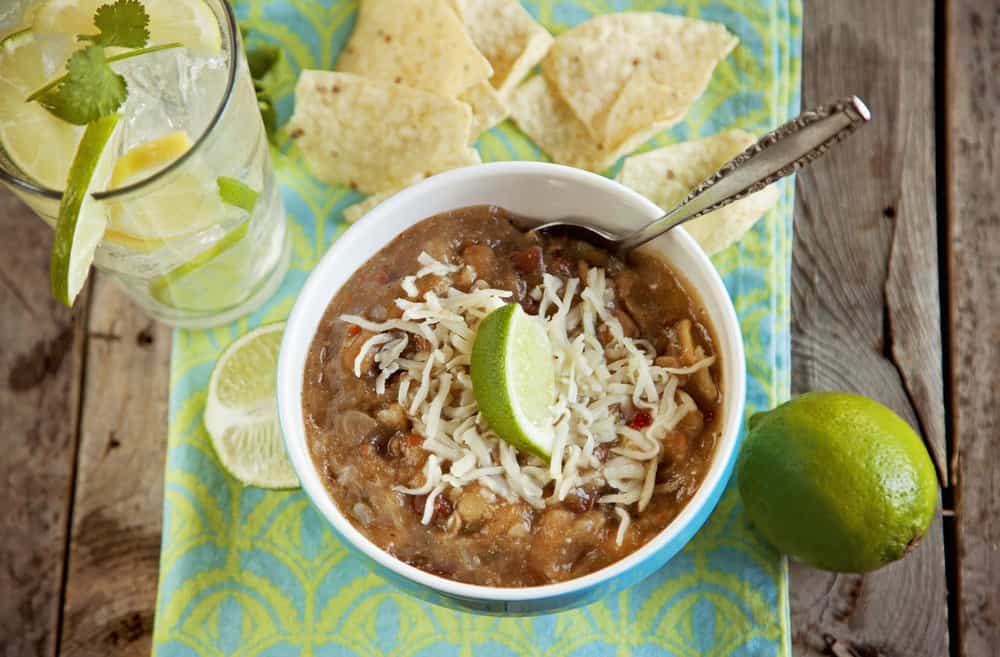 Next came the White Bean and Lime Chili. Valley Food suggests the option of adding meat. After trying it, I thought chicken would have been good. I would use a little less water than the suggested 5 ½ cups so that it would come out thicker. My wife suggested adding sour cream, but we didn't have any. Shredded cheese would also have been a good topping. I like flavor rather than burn and the heat was just right for my tastes. It has pinto and white beans and for me, the pintos were perfect while the white beans were slightly hard, but not enough to spoil my pleasure. We all enjoyed this one too.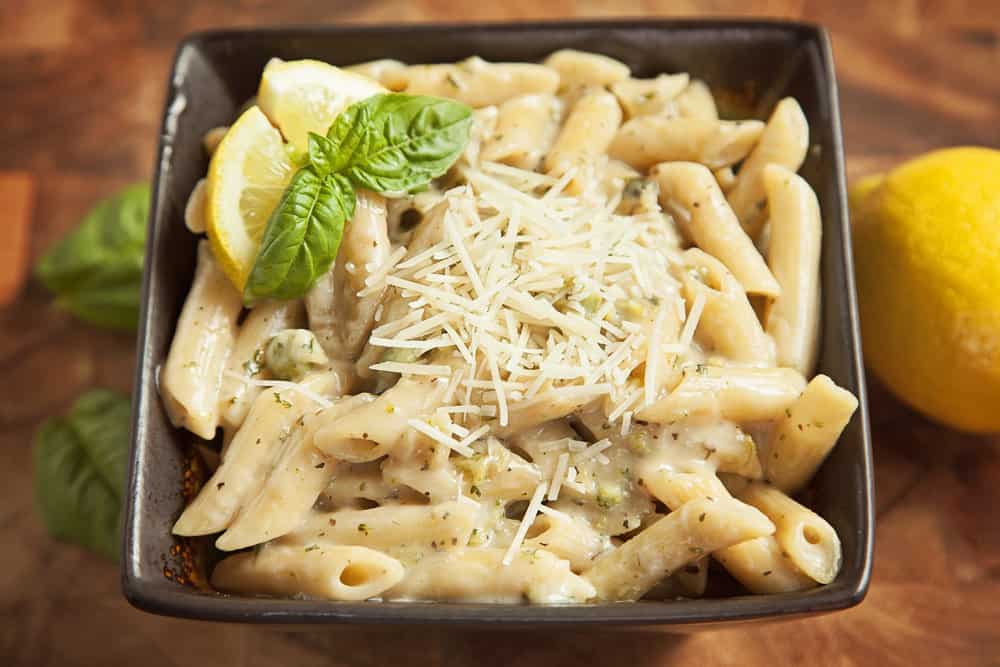 This is the second time we tried the Pasta Primavera. The first was about 16 months ago and we all liked it. We learned then that while it is good without the suggested two tablespoons of butter, it is better with it, so I added it from the start this time. Again, my wife and I liked it, but for some reason, my son didn't. Last time we added some chicken chunks and butternut squash after the initial samplings and that might have been what made him enjoy it then. We cooked it longer both times than suggested on the package, primarily to get the peas soft. What pleased me the most is that it was as good as we remembered which means Valley Food is maintaining quality, always a concern with storage items.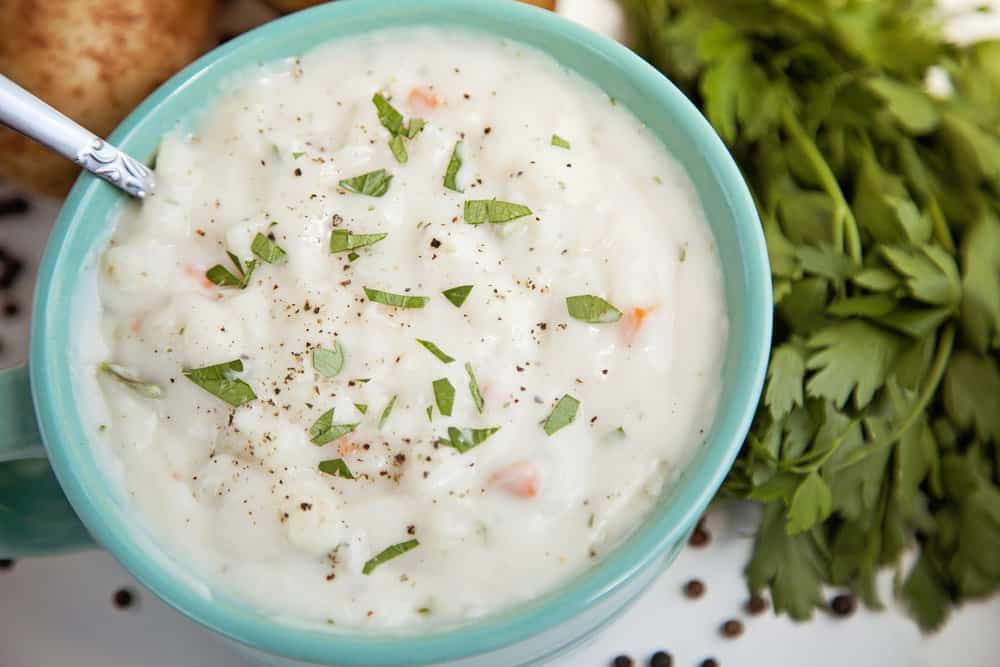 We enjoyed the Coeur d'Alene Potato Soup and would be happy to add it to our food stores, but it was our least favorite. It was somewhat bland, but I suspect that if my wife worked with it a bit, she could make it more to our tastes. As with the other potato soup, some bacon bits and cheese would be welcome. More vegetables would also add to it. As with the pasta, I cooked it longer to soften things to my tastes.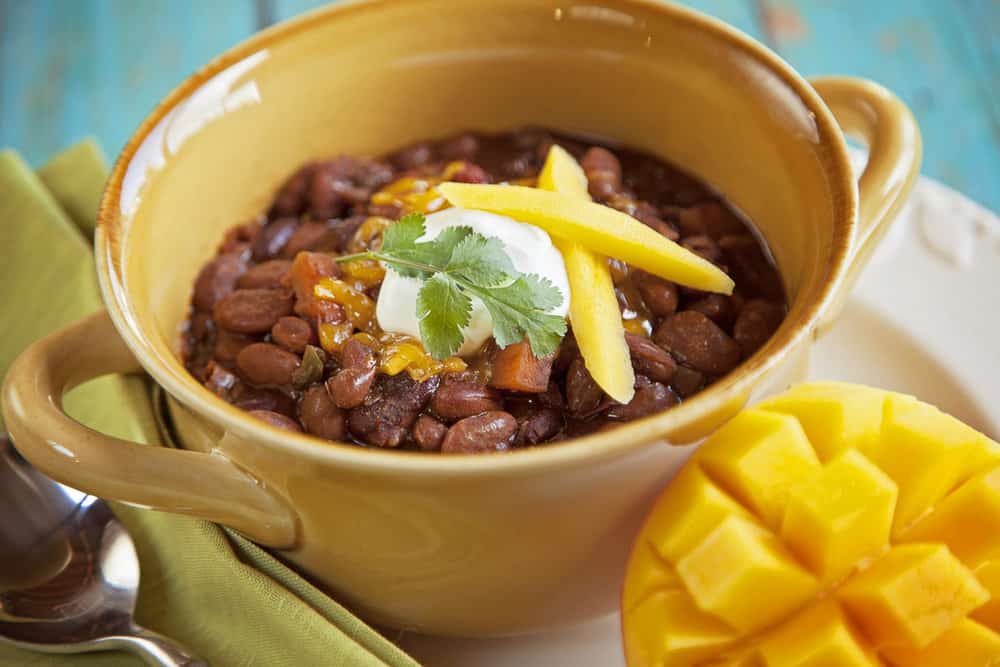 We tried the Mango Habanero Chili in 2014 and liked it a lot, though we didn't get a sample this time. The habanero heat was more than I liked, so I cut it with some canned chili beans to cool it. We added the suggested ground beef and then some shredded cheese. Other than the heat, it was delicious to begin with, but the additions made it even better. The mango provided a delightful sweetness to contrast with the habanero.
The entrees are $11.95 for five serving bags. I like the sizes. Bigger ones means things might spoil or people get sick of something before the container is finished. The Valley Food website shows the labels for the foods with nutritional info and instructions for preparation. The meal pouches are compact and take up little space and I have no fears that any will go to waste. For my family, they work out to about $4.00/meal which is very reasonable for this sort of food. My wife said we could have them any time and I can buy as much as we can afford. She never said that about MRE's.