Pelican and Trekpak
Dear Pelican and TrekPak,
I was recently driving from Seattle, WA to Spokane, WA in my pickup truck, with a full load in the back.  I was going about 75mph when I looked in my right mirror and saw that the window was flapping in the wind.  I started to slow down and merge right so that I could correct the situation, when all of a sudden it flipped all the way open, and out dropped my 1400 Series Pelican Case with TrekPak inserts.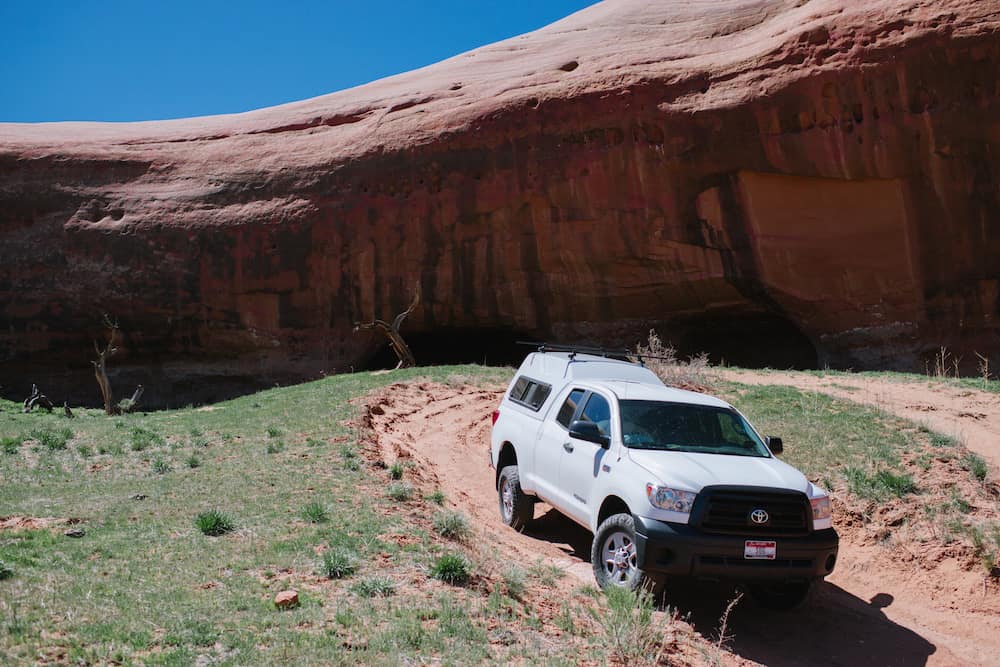 As expected I immediately started cursing, making my wife wonder what the heck was going on.  I watched as my case full of Hero4 GoPros went sliding across the freeway.  Next, it got run over by a car which sent it flipping about 20' into the air.  As if that wasn't enough it came back down and over the overpass into traffic about 50' below. I stopped the truck and got out.
I ran to the edge of the highway, only to find that it was a straight drop down with nothing but a rock-wall to climb, and a briar patch down below.  Having just returned from a 3 week trip in Moab, UT full of skydiving, hiking, & climbing… I didn't hesitate to scale on down.
A man in a business truck had pulled over to get this case out of the road, when I started yelling and waving my arms as I ran through the briar patch, absolutely shredding my legs.  I made it to him, blood pouring down my exposed legs, and hands shaking from adrenaline.  The man met up with me and handed me the case.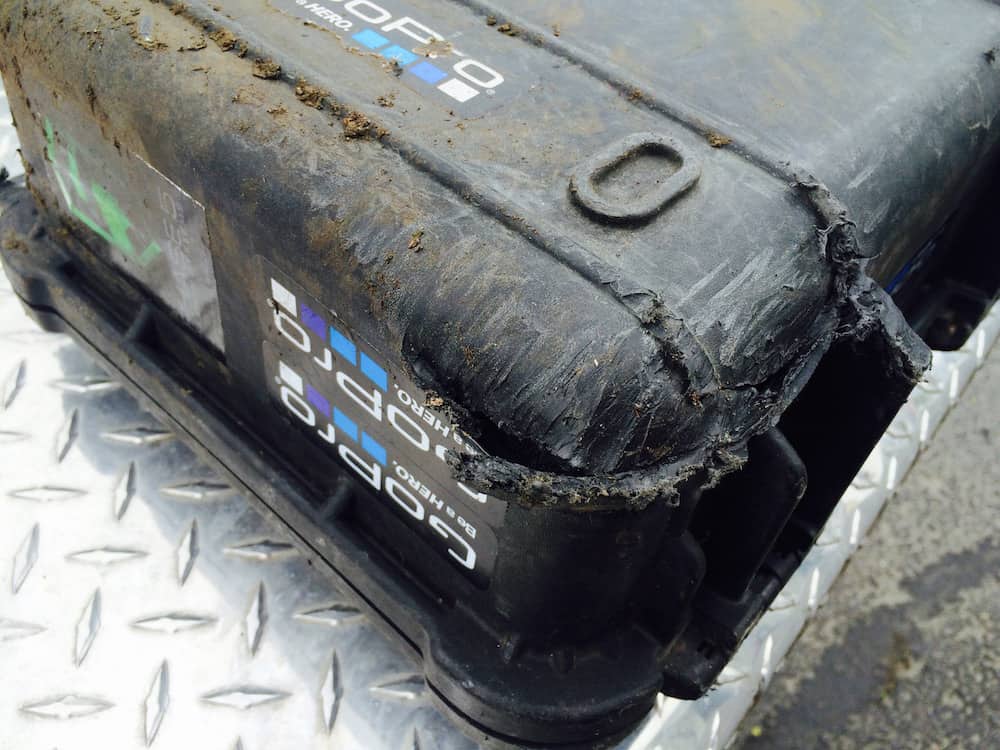 Pelican 1400 Series case damaged from falling from a vehicle traveling 75mph, getting run over, falling 50 feet onto another road.
I said, "I gotta check this out and see if everything is OK."  On first notice the corner of the case was SMASHED.  I opened it up and was so relieved to see that everything was still just as safe and organized as it was the moment I left the Skydive Moab a few days prior.  The guy turned to me and said, "Damn!  What kinda case is that?"  I made sure he knew it was a Pelican case and that it just saved about $2.5k in equipment.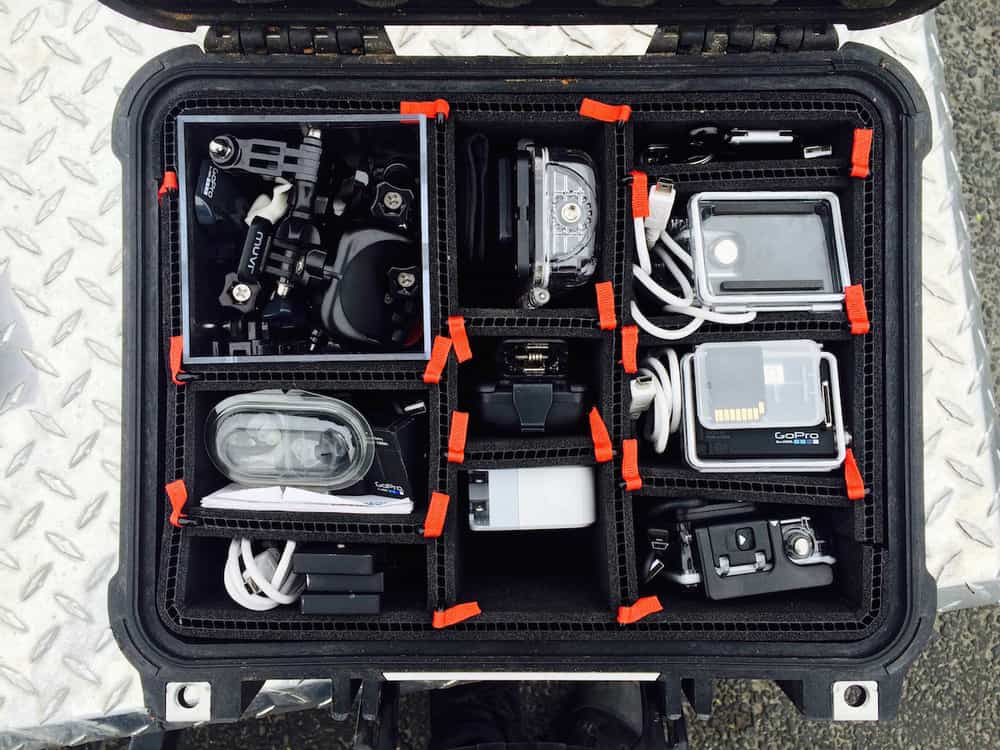 Our equipment safe and sound protected by Pelican's awesome case and Trekpak's superior padded organization system.
To make things better, I contacted Pelican and asked if this story would be covered under their warranty… to my surprise, I have a free replacement case coming.
Thank you Pelican and TrekPak for putting out a superior product, and superior customer service.
Extremely Grateful,
Dave Womach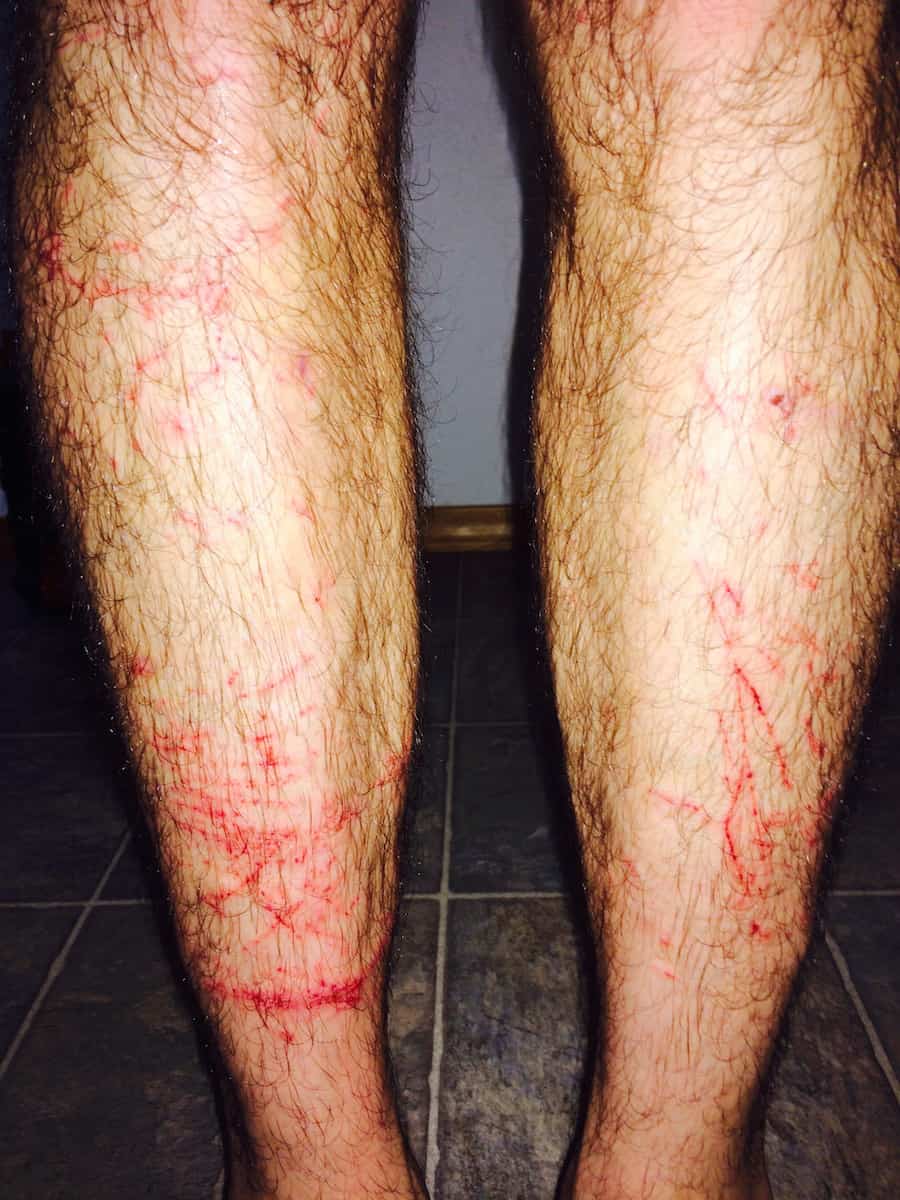 No question the sacrifice was worth it to our bank account.